Beautiful Space with Custom Shutter Installation in Syracuse, NY
In Syracuse, NY, homeowners are continually seeking ways to enhance their living spaces, both indoors and outdoors. One often overlooked aspect of home improvement is the installation of custom shutters, which can add style, functionality, and value to any property. At KD Landscaping, we understand the importance of creating beautiful, harmonious environments, both inside and outside the home. In this blog, we will explore the benefits of custom shutter installation and shed light on how our expert team at KD Landscaping can transform your space with stunning interior shutters.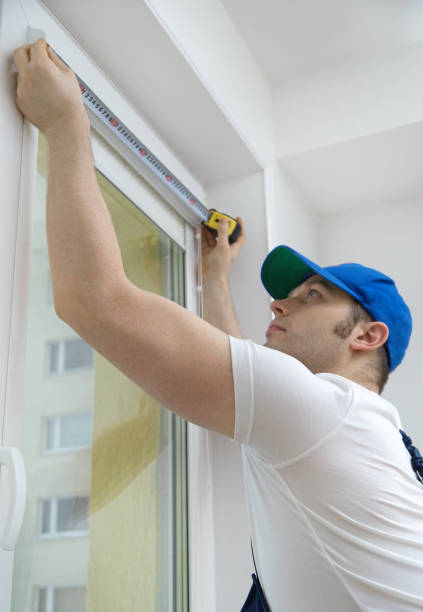 Also Read: Unveiling the Excellence of Landscape Architects in Syracuse, NY
Enhance Your Home's Aesthetic Appeal:
Custom shutter installation offers an array of design possibilities to elevate the visual appeal of your home. Whether your interior design leans toward traditional, modern, or eclectic, there is a perfect shutter style to complement your aesthetic. From sleek and minimalist plantation shutters to elegant and timeless wooden shutters, the options are endless. At KD Landscaping, our skilled professionals will work closely with you to understand your design preferences and recommend the ideal custom shutter solution for your space.
Versatility and Functionality:
Aside from their aesthetic benefits, custom shutters also provide unparalleled versatility and functionality. With adjustable louvers, you have complete control over the amount of natural light and privacy you desire in each room. By effortlessly tilting the louvers, you can filter sunlight, create a cozy atmosphere, or maximize ventilation. This level of flexibility allows you to create the perfect ambiance for any occasion, whether it's a bright and welcoming living room or a serene and private bedroom.
Energy Efficiency and Light Management:
Did you know that custom shutters can contribute to improved energy efficiency in your home? By installing shutters with insulating properties, you can reduce heat transfer through windows during hot summers and prevent cold drafts from entering during chilly winters. This can lead to substantial energy savings and increased comfort throughout the year. Additionally, custom shutters enable you to manage the amount of natural light entering your space, reducing glare and protecting your furniture, flooring, and artwork from sun damage.
Privacy and Security:
In a world where privacy is increasingly valued, custom shutters offer an effective solution. Unlike flimsy blinds or translucent curtains, shutters provide a sturdy barrier between your indoor space and the outside world. When closed, shutters offer complete privacy, shielding your home from prying eyes. This added sense of security can enhance your peace of mind, particularly during nighttime or when you're away from home for extended periods.
Expert Installation by KD Landscaping:
At KD Landscaping, we pride ourselves on our exceptional craftsmanship and attention to detail. Our highly trained team of professionals has extensive experience in custom shutter installation, ensuring that every project is completed to the highest standards. We understand that each home is unique, which is why we take a personalized approach to every installation. From precise measurements to flawless execution, we handle every step of the process, ensuring that your custom shutters are seamlessly integrated into your home's design.
Conclusion:
When it comes to enhancing your home's aesthetic appeal, functionality, and value, custom shutter installation is a wise investment. With their versatility, energy efficiency, privacy, and security benefits, shutters are an excellent addition to any Syracuse, NY home. At KD Landscaping, we are passionate about creating beautiful, harmonious spaces, and our expert team is ready to transform your home with stunning interior shutters. Contact KD Landscaping Syracuse NY today to schedule a consultation and embark on a journey to elevate your living space to new heights.
Also Read: Enhancing Your Business's Aesthetics and Success with Syracuse Commercial Landscaping