What Should You Consider When Hiring a Fence Company in Syracuse, NY?
When it comes to enhancing the security, privacy, and aesthetics of your property in Syracuse, NY, a well-constructed fence is a valuable investment. However, choosing the right fence company to handle the project is crucial for a successful outcome. With numerous options available, finding a reliable and professional fence company can be a challenging task. This blog will discuss essential factors you should consider when hiring a fence company in Syracuse NY, to ensure you make an informed decision.
Also Read: Installing Fence Gate: What You Should Know Before You Begin
Experience and Expertise
One of the primary factors to consider when hiring a fence company in Syracuse, NY, is their experience and expertise. Look for a company that has been in the fencing industry for several years and has a proven track record of successful projects. An experienced fence company is more likely to understand the local regulations, zoning codes, and other requirements that may affect your fence installation.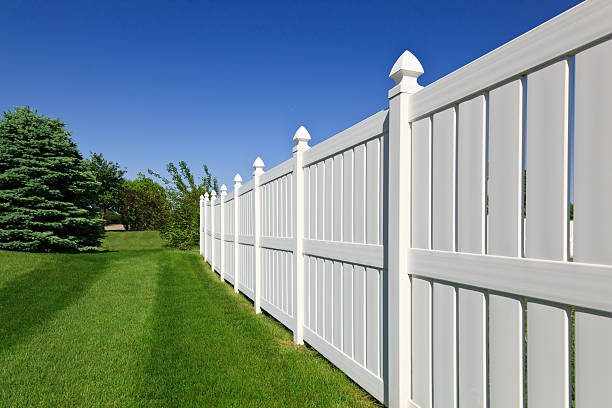 Reputation and Reviews
Reputation matters when it comes to choosing a fence company. Seek out customer reviews and testimonials from their previous clients to gauge their reliability and quality of work. Check online review platforms, social media, and the company's website to get a better idea of what past customers have experienced. A reputable fence company in Syracuse, NY, should have positive feedback and a strong reputation within the community.
Licensing and Insurance
Always verify that the fence company you are considering is licensed and insured. A valid license ensures that the company complies with local regulations and standards, while insurance protects you from liability in case of any accidents or damages that may occur during the project. Request to see their license and insurance certificates and don't hesitate to contact the issuing authorities for confirmation.
Range of Services
Different fence companies in Syracuse, NY, may offer varying services. Some companies may specialize in certain types of fences, while others may provide a wide range of fencing options. Consider your specific needs and look for a company that offers the type of fence you desire. Additionally, inquire about any additional services they may offer, such as fence repair, maintenance, or custom designs.
Materials and Quality
The quality of materials used in your fence is crucial for its longevity and overall appearance. A reputable fence company will use high-quality materials that are durable and able to withstand the local weather conditions in Syracuse, NY. Ask the company about the materials they use and ensure they offer warranties on their products and workmanship.
Cost and Estimates
While the cost of the fence installation is essential, it shouldn't be the sole determining factor. Beware of companies offering significantly lower prices, as they may compromise on materials or workmanship. Instead, request detailed estimates from multiple fence contractors in Syracuse, NY, and compare them. The estimates should outline the materials, labor costs, project timeline, and any other additional charges.
Local Knowledge
A fence company with local knowledge and experience is advantageous. They will understand the unique challenges and considerations of working in Syracuse, NY. Moreover, they might have a better grasp of the region's weather patterns, soil conditions, and property regulations, ensuring a smoother and more efficient installation process.
Also Read: Unveiling the Excellence of Landscape Architects in Syracuse, NY
Conclusion
Hiring a fence company in Syracuse, NY, requires careful consideration of various factors. By assessing their experience, reputation, licensing, materials, and local knowledge, you can make an informed decision that leads to a successful fence installation. Remember to obtain multiple estimates and prioritize quality and expertise over cost alone. By taking these factors into account, you'll be well on your way to finding the right fence company for your needs in Syracuse, NY.
If you are looking for a reliable and experienced landscaping company in Syracuse, NY, KD Landscaping Syracuse NY is a great option. We offer a wide range of services, and we are committed to providing high-quality work and customer satisfaction.